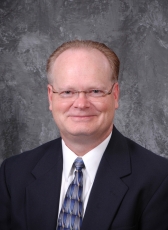 Professor of Evangelism and Evangelistic Preaching, occupying the Roland Q. Leavell Chair of Evangelism
Director of the Leavell Center for Evangelism and Church Health
Chairman of the Pastoral Ministries Division
Office:

The Leavell Center


Office Phone:

(504) 282-4455 ext. 8820


Fax:

(504) 816-8035


E-Mail:

pnix@nobts.edu
---
Education
Ph.D., Southwestern Baptist Theological Seminary (1992)
M.Div., Southwestern Baptist Theological Seminary (1984)
B.A., Stephen F. Austin State University (1978)
Teaching Experience
Professor of Evangelism and Evangelistic Preaching, occupying the Roland Q. Leavell Chair of Evangelism (2008 to present)
Associate Professor of Preaching and Evangelism, occupying the J. D. Grey Chair of Preaching, NOBTS (2006-2007)
Associate Professor of Evangelism and Preaching, NOBTS (2005)
Adjunct Professor of Evangelism, The Criswell College (1992-1993)
Ministry Experience
Interim Pastor, Bethlehem Baptist Church, Albany, Louisiana, July 2016 to present.
Interim Pastor, Bedico Baptist Church, Ponchatoula, Louisiana, August 2014 to May 2016.
Interim Pastor, Steep Hollow Baptist Church, Poplarville, Mississippi, September 2013 to July 2014.
Interim Pastor, First Baptist Church, St. Francisville, Louisiana, January 2012 to April 2013.
Interim Pastor, Jerusalem Baptist Church, Hammond, Louisiana, July 2010 to July 2011, November 2008 to May 2009.
Interim Pastor, First Baptist Church, LaPlace, Louisiana, September 2009 to May 2010.
Interim Pastor, First Baptist Church, Ponchatoula, Louisiana, October 2007 to August 2008.
Interim Pastor, Roseland Park Baptist Church, Picayune, Mississippi, January 2007 to September 2007.
Interim Pastor, First Baptist Church, Villa Rica, Georgia, March 2006 to June 2006.
Senior Pastor, Eastwood Baptist Church, Tulsa, Oklahoma (1994-2005)
Senior Pastor, Ridglea Baptist Church, Fort Worth, Texas (1985-1994)
Minister to Youth, Plymouth Park Baptist Church, Irving, Texas (1981-1985)
Youth Pastor, First Baptist Church, Bovina, Texas (Summers of 1981,1980)
Campus Evangelism Co-ordinator, Baylor University, Waco, Texas (1979-1980)
Campus Evangelism Co-ordinator, Huntsville, Texas (1978-1979)
Youth Director, First Baptist Church, Woodville, Texas (Summers of 1979, 1978)
Youth Director, Woden Baptist Church, Woden, Texas (1978)
Summer Youth and Recreation Assistant, Richardson Heights Baptist Church, Richardson, Texas (Summers of 1976, 1975)
Denominational Service
President, Southern Baptist Professors of Evangelism Fellowship, 2012-2015.
Liaison for the New Orleans Baptist Association and Intentional Community Evangelism Teams and the North American Mission Board, Crossover New Orleans, January-June 2012.
Baptist General Convention of Oklahoma: Committee on Order of Business, 2002-2005; Resolutions Committee, 1998; Advisory Committee, Crisis Pregnancy Center, 1995.
Tulsa Metro Baptist Association, Tulsa, Oklahoma: Evangelism Committee, 2002-2003, Chairman, 2003; Zone Leader, Touch Tulsa 2000 Evangelistic Campaign, 1999-2000.
Tarrant Baptist Association, Fort Worth, Texas: Director of Evangelism, 1991-1994; Personnel Committee, 1989-1991; Christian Life Committee, 1986-1988, Chairman, 1988; Baptist Student Union Committee, 1986-1988.
Pastor-Advisor to the Conference of Texas Baptist Evangelists, 1994, 1993.
Publications
Co-Editor with Dr. Adam Harwood. "The Gospel & Evangelism." Journal for Baptist Theology and Ministry vol. 11, no. 2 (Fall 2014).
"Technology, Communication, and Relationships." Chapter in Interpersonal Skill Set for Ministers, eds. Jeanine C. Bozeman and Argile Smith. Gretna, Louisiana: Pelican Publishing Company, 2014.
"Commentary on Article 10: The Great Commission." Article in Journal for Baptist Theology & Ministry 10, no. 1 (Spring 2013): 36-46.
"Preparing for Spiritual Warfare in Evangelism." Chapter in Mobilizing a Great Commission Church for Harvest: Voices and Views from the Southern Baptist Professors of Evangelism Fellowship, ed. Thomas P. Johnson, 123-137. Eugene, Oregon: Wipf and Stock Publishers, 2011.
"The 'Third Great Awakening' in America: The Prayer Revival of 1857-58." Chapter in Evangelism for a Changing World, eds. Timothy Beougher and Alvin Reid, 197-213. Wheaton, Illinois: Harold Shaw Publishers, 1995.
Professional Presentations
"Evangelism and Caring: Bellevue Baptist Church," a case study presented to the Academy for Evangelism in Theological Education, New Orleans Baptist Theological Seminary, New Orleans, Louisiana, October 3, 2008.
Professional Membership
Evangelical Homiletics Society
Honors, Awards and Organizations
Marvin Jones Awards for Excellence, Outstanding Faculty Churchman, New Orleans Baptist Theological Seminary, 2015.
President, Southern Baptist Professors of Evangelism Fellowship, 2015, 2014, 2013, 2012.
Vice President/President-Elect, Southern Baptist Professors of Evangelism Fellowship, 2011, 2010.
The Ola Farmer Lenaz Faculty Grant Program, Special Award, "How to Turn Around a Church with Zero Baptisms," New Orleans Baptist Theological Seminary, 2009.
Who's Who Among Students in American Universities and Colleges, 1985, 1983.
Outstanding Young Men of America, 1984, 1983, 1980.
W. Oscar Thompson Jr. Memorial Award in Evangelism, Southwestern Baptist Theological Seminary, 1983.
President, Baptist Student Union, Stephen F. Austin State University, 1977-1978.
Texas Baptist Student Union State Council, 1977-1978.
Alpha Chi National Honor Scholarship Society, inducted 1977.
Valedictorian, Connally High School, Waco, Texas, 1974.
Family
Married in 1983 to the former Diane Hodnett
Two daughters: Rebekah Elizabeth and Rachel Abigail