A community of mentors.
Leavell College provides for the educational needs of those called into ministry as both traditional and non-traditional students. Our programs range from the baccalaureate level to non-credit certificates.
Undergraduate Degrees & Certificates
All Leavell College degree programs provide both a comprehensive foundation of required studies and a variety of electives to accommodate the particular interests and vocational needs of students as they prepare for their individual calling in Christian service.
BACHELOR'S DEGREES
B.A. in Christian Ministry
B.A. in Music with an Emphasis in Worship
ASSOCIATES DEGREES
Christian Ministry
Christian Ministry (Language Track)
Church Music
Children's Ministry
Women's Ministry
DIPLOMAS
Christian Ministry (English Language Track)
Christian Ministry (Language Track)
Messianic Studies (Online Only)
Download the Academic Catalog
Tuition and Fees
CERTIFICATES
Biblical Ministry
Biblical Teaching
Biblical Theology
Children's Ministry
Advanced Children's Ministry
Christian Education
Church Ministry
Church Planting
Ministry Wife
Pastoral Ministry
Pastoral Ministry in African-American Church Studies
Haitian Advanced Pastoral Ministry
Preschool & Children's Ministry
Advanced Preschool & Children's Ministry
Foundations for Mission Service
Women's Ministry
Advanced Women's Ministry
Worship Ministry
A Word from Our Dean
Our goals at Leavell College are two-fold: to equip our students for ministry and to prepare them for further study at the graduate level. Involved in this preparation is a continued emphasis upon one's personal relationship with Jesus Christ. Ministry cannot be effective unless our lives are firmly established upon Christ. Our world needs men and women who have a heart for God. Know that we as a faculty are praying for you and your ministry. Please stop by and let us know how we can better serve you.
~ Thomas Strong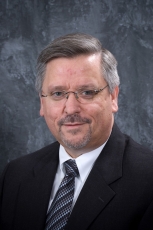 ---
Contact Us - We are happy to assist you!
Leavell College
toll-free phone: (800) 662-8701 x8590
local phone: (504) 282-4455 x8590
The Office of Student Enlistment
toll-free phone: (855) 662-8701
local phone: (504) 282-4455 x3303
email:
enlistment@nobts.edu